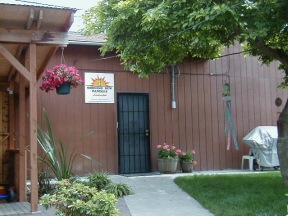 Morning Dew Candles was
started 28 years ago from
a hobby gone wild.

We have been making
handcrafted quality candles
and lanterns ever since.

We take pride in our
craftsmanship and dedicated to
the craft.Our products are offered
on-line and check out our
2022 Schedule


* The "Morning Dew" name comes from one of our favorite songs
that The Grateful Dead (then) and Dead & Co. (now) performed.

We craft highly-scented, long/even burning & eye-pleasing Candles. Our hand-etched personalized candles make one-of-a-kind gift. Our original paint can lanterns are hand-torched creating consumable artwork.

We have perfected our wax recipe, a blend of paraffin & soy wax. We use 100% bleached cotton wicks, additives, liquid candle dye & hi-grade of scented oils.

HANDCRAFTED-IN-THE USA - Seattle, WA.